Davis Ship Service has trained staff to provide a variety of Vessel Support Services
FOREIGN GARBAGE REMOVAL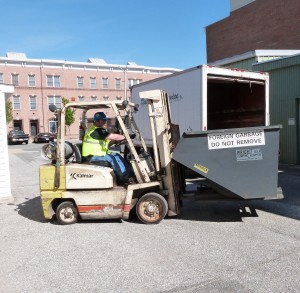 • We are U.S.D.A. Certified Foreign Garbage Haulers
• Pick-Up will be set up and confirmed with all parties (Vessel, Agent & USDA).
• U.S.D.A. requires that 3 ml. bags be used. All garbage must be bagged prior to our arrival.
• U.S.D.A. is notified as to when we will be at the vessel, so it is imperative that we stay in the time frame allotted for pick up and disposal. They will often observe removal procedures.
• We will allow (1) hour for loading, after that the vessel will be charged accordingly.
• We will not accept hazardous materials, expired medicines, pyrotechnics or dunnage.
*** Davis Ship Service can provide 4 ml. bags to the vessel for a fee upon request. (case count 75 pcs. – we do not sell single bags)***
LAUNDRY SERVICE (Offsite)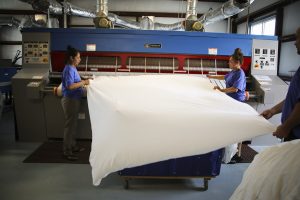 • Davis Ship Service uses an offsite laundry facility to provide these services.
• We will arrange pick up from the vessel and then deliver to the commercial laundry facility.
• All laundry must be bagged prior to our arrival or our driver will not accept it.
• Laundry Service can take up to 72 hours to be completed.
• Once complete we will return laundry back to the vessel.
BONDED PAYROLL DELIVERIES
• Minimum of 1 hour for pick-up and 2 hours for delivery to terminals in the Port of Baltimore.
• Our cash orders must be submitted to our bank on Tuesdays by 10:00 A.M. for pick up on Wednesday afternoon.
• Specific denominations and new bills can be requested but are not guaranteed.
• Storage will be charged if we have to hold it at our facility for any length of time.
GAS/DIESEL/KEROSENE DELIVERIES
•P/U & Delivery of 30 Gallon Drums, 55 Gallon Drums and/or 5 Gallon Cans