Davis Ship Service has trained staff to provide a variety of Vessel Support Services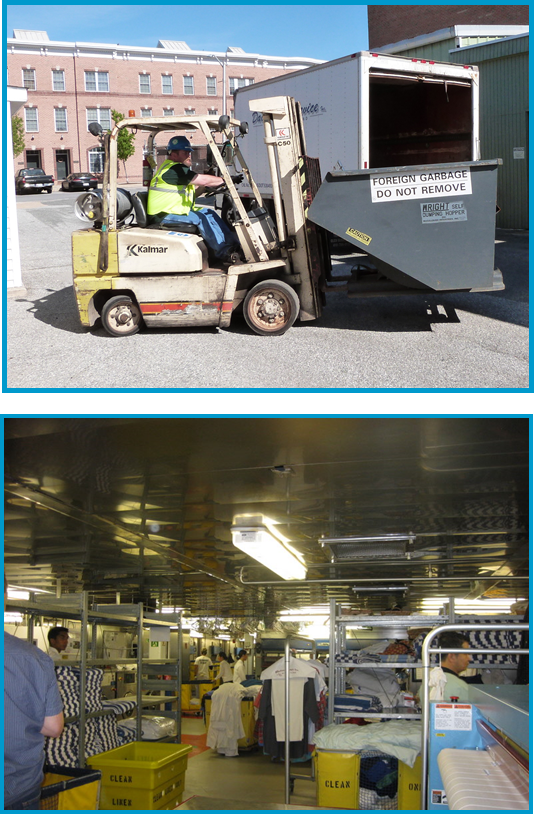 * Foreign Garbage Removal *
~ U.S.D.A. Certified Foreign Garbage Haulers
~ All garbage must be bagged in USDA Approved 4 mil. bags.
~ We will not accept hazardous materials, expired medicines, pyrotechnics or dunnage.
* Bonded Payroll Deliveries *
* Laundry Service (Offsite) *
~ Laundry is picked up from the vessel on arrival to allow time for cleaning and return in a timely manner
~ All Laundry must be bagged, loose laundry will not be accepted.